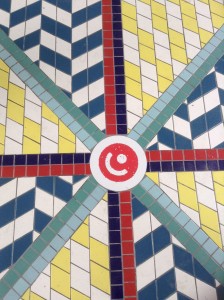 Turkish Ceramics Promotion Group participated in Clerkenwell Design Week, the biggest independent design festival of the United Kingdom organized in England/London between 20-22 May 2014, promoting Turkish ceramics with its 'Tile Mile' project exhibited at St. John's Gate.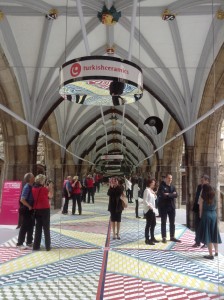 "Tile Mile" expressed by Russ+ Henshaw architectural office as a project reflecting today and future and representing "infinity" has been formed by bringing together the tiles supplied by various Turkish ceramic firms. Created by taking inspiration from the original style of Turkish ceramics, 'Tile Mile' project incorporating a creative and authentic style has already been cited in many British design magazines and blogs as Clerkenwell's outstanding project.
Turkish Ceramics Promotion Group representing 'Tile Mile' project organized a special cocktail on 20 May in London/ St. John's Order Museum to bring together the world's leading designers and architects and Turkish ceramic firms.